Passion

- For architecture, building and construction; for what we do and for the people we work with.

Integrity

- Doing the right things, being open and honest, displaying transparency, proving to be trustworthy and acting on the basis of a well-informed conscience.

Client Focus

- Sharing your passion, understanding your vision and needs, meeting your expectations and forging deep and long-term relationships based on mutual understanding and respect.

Collaboration

- Within our design team; with your design team; with builders, contractors, and local authorities.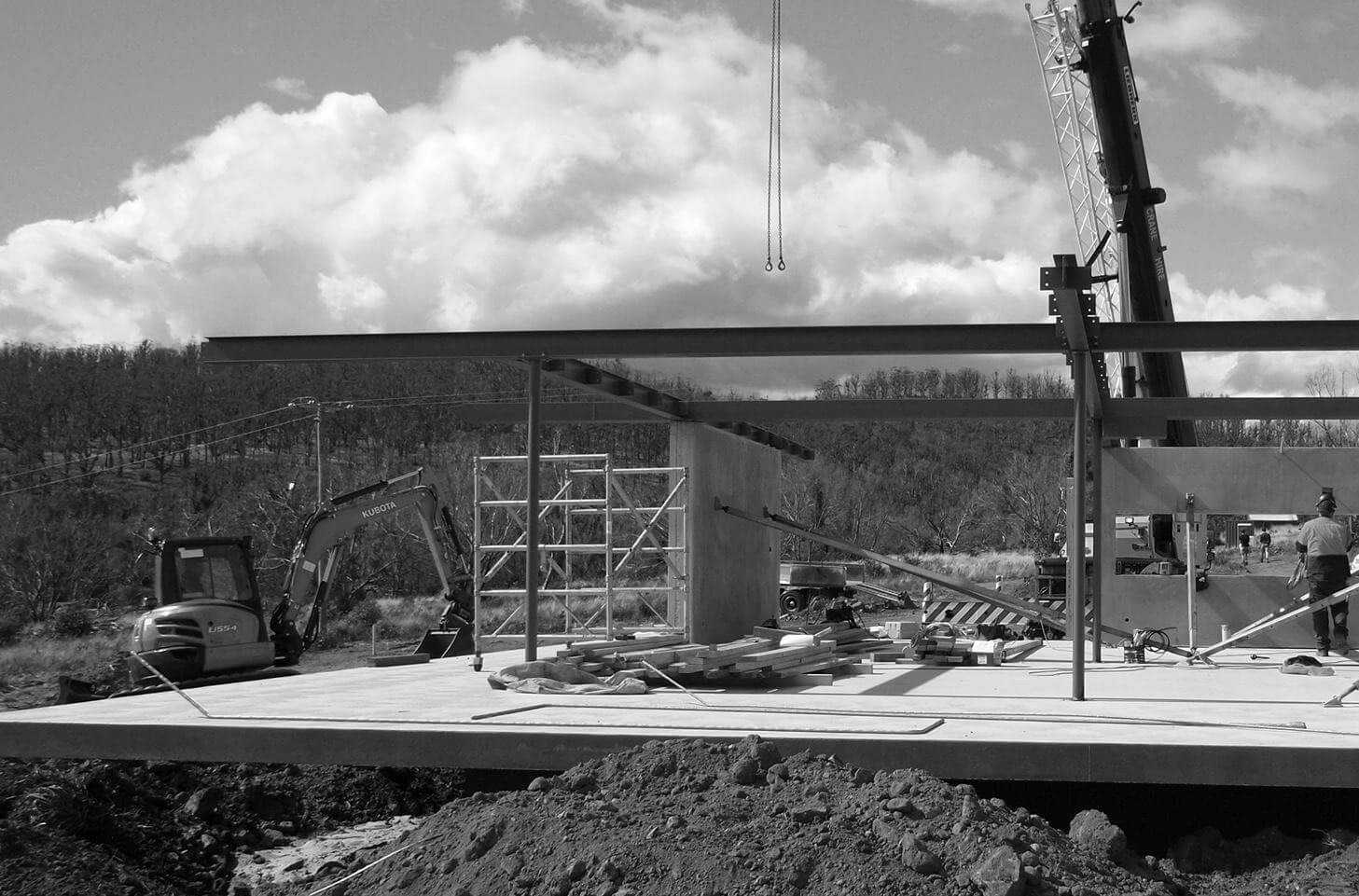 Our Services
We have the ability to assemble independent and multi-discipline teams to suit the needs of your project. We can provide feasibility studies, investigations, assessments, design and documentation, approvals, tendering and contract management, and project and construction management in the following disciplines.
STRUCTURAL
We specialise in structural design, documentation and contract administration for residential, commercial and industrial projects including buildings, tanks, bridges and gantries using a range of materials such as concrete, timber and steel.
Our structural services include:
Footing and piling systems
Precast and insitu reinforced concrete elements
Post-tensioned and pre-stressed concrete elements
Timber and steel framing systems
Portal frames, canopies and support/bracing frames
Low to medium rise composite structures
Retaining walls
Demolition
Condition assessment of existing structures
Forensic investigation and reporting
CIVIL
We have expertise in planning conception, design and documentation, and supervision of construction in a range of civil areas specialising in subdivisions and municipal work.
Our civil services include:
Concept design for project approvals
Roads, car parking and pavements
Single and multi-staged urban subdivisions and land developments
Sewerage and water infrastructure including pump stations
Surface and subsurface stormwater drainage and retention systems
Water sensitive urban design (WSUD)
HYDRAULIC
We have experience in hydraulic design and documentation of building services including:
Sewerage and stormwater drainage systems
Water supply and reticulation including supply for fire protection systems
Heated water reticulation systems
Trade waste systems
Rainwater harvesting systems
GEOTECHNICAL
We have our own purpose built soil laboratory designed to enable us to conduct the necessary testing and analysis of site soil samples. We produce certified reports detailing site and soil analysis including but not limited to:
General site conditions and topography
Soil profile and bearing capacity
Geological survey
Site soil classification
Site wind classification
BUSHFIRE ASSESSMENT
We are accredited with the Tasmanian Fire Service (TFS) to provide bushfire hazard assessment for developments within bushfire prone areas for residential, commercial and subdivision works.
Assessments range from bushfire attack level (BAL) ratings through to bushfire hazard management plans (BHMP) and we are committed to finding practical solutions to address and mitigate bushfire threats for all proposals.